Photo Tech Client Testimonials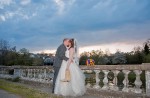 Katelyn Moran & Stephen Commons 04-11-14
The services provided by Photo Tech Photography were fantastic. The photographers were professional, prompt and personable. The pictures were exquisite and we received a DVD of 850 photos in 5 days after the event. Every photo has a story and every moment that was captured was truly unforgettable and unique. I am so happy we chose Photo Tech Photography. For anyone looking for the best, look no further!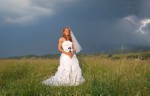 Porsha Adams White
I rescheduled my wedding date just so Photo Tech would be available for my day!! I felt an instant connection with Karen upon meeting her. I felt our souls connected and I immediately knew she and Russ would photograph my wedding. From painted stallions running behind me and my veil, windmills, to stormy blue skies and lightning bolts in a beautiful green meadow, my bridal portraits included a variety of styles. I LOVE these photographers!!!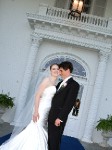 April Barrett & Andrew Richmond 06-01-13
Choosing Photo Tech Photography was one of the best choices we made for our wedding! We loved having Russ and Karen along the way for our wedding planning process and on our wedding day! From our first meeting with Russ and Karen, we were comfortable with them and confident that they were the right choice for our photography! They are very detailed oriented and that is shown through their photography! Through their experience in weddings, they were able to give us advice on 'what to do' and 'what not to do' on many areas of our wedding planning! My husband and I were very comfortable with them during our meetings with them and during our photography sessions. It was a pleasure to have them "on board" with us on our wedding day! I was confident that our pictures would be beautiful and they would convey the love that my husband and I have for each other!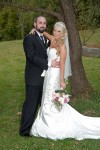 Caraway -Kovacs wedding 10-12-13
Karen and Russ with Photography Tech are amazing photographers and people. They are willing to do anything to get the perfect shot! Their eye for finding the right picture is always on point and I could not have been more pleased with all of the images they offered to me! I would recommend them for any event because they are the best!!!! Wedding: 10/12/2013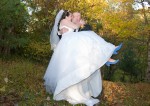 Anastasia (Stacy) Williams
They were very flexible and professional. They took the time to invite us in their home to get to know us on a personal level. By the time the wedding was over, they were more like our buddies than hired professionals. If we had to do it over again, we would definitely choose them again! Thank you guys so much! You were flippin' AWESOME!!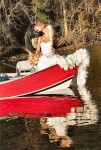 Chelsie Woods Nelson
Photo Tech Photography was an absolute blessing to my husband and me. They are so caring and really take the time to get to know you as a couple. They connect with you on a personal level which reflects in their photos. I love the fact that they both show different qualities in their photographs. One, in which, is more the posed look and the other is capturing the candid views. There is no need to hire a videographer, Photo Tech absolutely captures every moment from the moment the BIG DAY begins, until the last person leaves. My husband and I relive our wedding every time we look through our photos!! To beat it all, they are very affordable and worth every penny!! We love you Photo Tech!!! Thank you for everything !!!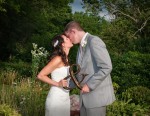 Kira & Sean Lammers
My husband and I came across Photo Tech on Wedding Wire.com while researching wedding photography in NE TN and SW VA. Once we read all of the reviews and saw some of their work, we knew they were the right photographers for our wedding. We live in Charlotte, NC and Karen and Russ were very flexible in meeting with us when we were in town on the weekends. They really took time to get to know us and make sure we were comfortable around them in order to eliminate awkward wedding photos. Karen was also quick to respond to my questions while planing the wedding and she and Russ worked seamlessly together our wedding day to capture so many great moments. Our photos were ready within 2 weeks of our wedding day!! They are absolutely amazing!!!!! Karen and Russ captured all of the details and we feel like our photos really tell the story of our wedding day!! We love their uniqueness and creativity and feel really blessed to have sound such great photographers!!!!!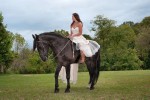 Kortney Goulds Caldwell
Photo Tech Photography made my dreams come true!! From day one I knew I was in great hands when I first spoke with Karen and Russ. Karen and I share the bond of horses and she made me being photographed on her horse in my wedding dress a reality. I could not have asked for more. It truly makes a difference in your photos when you are able to connect with your photographer on a personal level. I HIGHLY RECOMMEND PHOTO TECH !!!!!!!!!!!!!!!!!!!!!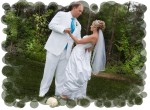 Brittnee Jones Cook
Karen and Russ are fantastic !! They make each bride feel like they are their only client! They feel like family to us now!! I had a very religious ceremony and they were extremely respectful to me as well as my church family. I couldn't have asked for any better photographers!! We love Photo Tech Photography!!!!
Mark & Ayla Wagner
Photo Tech Photography was the only choice for our wedding!! After going through dozens of photographers I came across their website. They provide excellent value and quality and their unique shots grabbed my attention, therefore we chose Photo Tech and were extremely satisfied. They were very professional and easy to work with!! We would most definitely choose them again !!!!!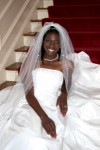 Oluchi Taylor
Karen and Russ make you feel so comfortable taking pictures!! They are very flexible and willing to work with you under any circumstances. They are so laid back and very professional. From the first time you meet them, they make you feel like family. They are so creative and they want to make everything perfectt for your special day. All of my family and friends have commented on what a wonderful job they did. Our wedding pictures came out so very beautiful. I highly recommend them!!! I could not have asked for anyone better than Photo Tech Photography!!!!!!!!!!!!!!!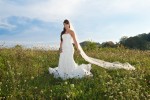 Kristy Stanley Shortt
Truly the most amazing and personable people/photographers! Karen and Russ work magically together and their unique photography compliment each other offering you an array of photography styles. You are laughing throughout your sessions and feel special!! We couldn't have asked for anymore in wedding photographers and now have lifelong friends!! I highly recommend Photo Tech!!